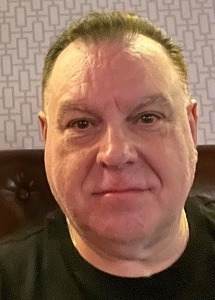 JIM BARRINGTON
FLASHBACK TO THE 60'S
SUNDAYS 8AM(est)


Jim Barrington was born in 1960 in Liverpool England. Growing up in the Mersey era, of the Beatles and Gerry and the Pacemakers, and many more.
He emigrated to Australia in 1977 with a desire to enter Radio, but was held back with a strong Liverpool accent.
After a few years to neutralise his accent, he entered Radio in 1984 with his 60's show.
The program was ahead of its time and did not gell well with audiences.
He became a Program Director of a station in South Australia for 5 years, before leaving Radio all together for a new life in Queensland.
He rebuilt his radio studio at home and for fun put together his radio show, now more in common with the Baby Boomer generation.
As a result His FLASHBACK TO THE 60's program is now heard all around the world.